Looking for 2 new members

Wir suchen zwei neue Mitglieder für unser Redaktionsteam! Unsere Arbeit umfasst redaktionelle Rechere, Lektorat, Schreiben eigener Texte, Konzeption und Umsetzung von Lesungen/Panels, Erstellen von Social Media Inhalten ...

Hast du Lust mitzumachen? Dann schick uns eine Mail an:
magazin@heizhaus-leipzig.de

Deine Mail sollte folgendes beinhalten:
Name, Pronomen und in welcher Stadt du wohnst:
- wir wohnen mehrheitlich zwischen Leipzig und Berlin, regelmäßige Treffen (ca. alle 2 Wochen) finden online statt.
Wer bist du und was möchtest du uns über dich erzählen?
Warum möchtest du bei narratif mitmachen?
Hast du bereits Erfahrung im Bereich Magazin oder bestimmte Skills, die du uns noch mitteilen möchtest?


We are looking for two new members for our editorial team! Our work includes editorial research, writing texts, editing, creating social media content, organizing events like readings/panels ...

If you want to join the editorial team, send us an email at:
magazin@heizhaus-leipzig.de

Please include the following in your email:
Your name, pronouns and in which city you live:
- the majority of us live between Leipzig and Berlin, regular meetings (approx. every 2 weeks) take place online.
Who are you and what would you like to share with us?
What motivates you to be part of narratif?
Is there anything else you are particularly interested in doing for the magazine? Do you already have some knowledge about the
magazine publishing process?



Einsendeschluss
End of Open Call: 16 November 2023
---
Issue #1: Dazwischen / In between

Das Magazin gibt es in verschiedenen Buchläden in Leipzig zu kaufen
The magazine can be bought in various stores in Leipzig
VARY Record Store & Café (Eisenbahnstraße 7, 04315 Leipzig)
Buchhandlung Drift (Karl-Heine-Straße 83, 04229 Leipzig)

Oder online
1) Betrag*+Versandkosten (2,75€) an unser Paypal info@heizhaus-leipzig.de
Amount*+shipping costs (2,75€) to our Paypal info@heizhaus-leipzig.de
2) Email an magazin@heizhaus-leipzig.de mit
mail to magazin@heizhaus-leipzig.de
a) Betreff: Kauf Magazin
b) Name + Adresse + Nachweis der Bezahlung (Screenshot)


*Preis/Price
Normal: 10 EUR
Ermäßigt: 5 EUR
Soli: 15 EUR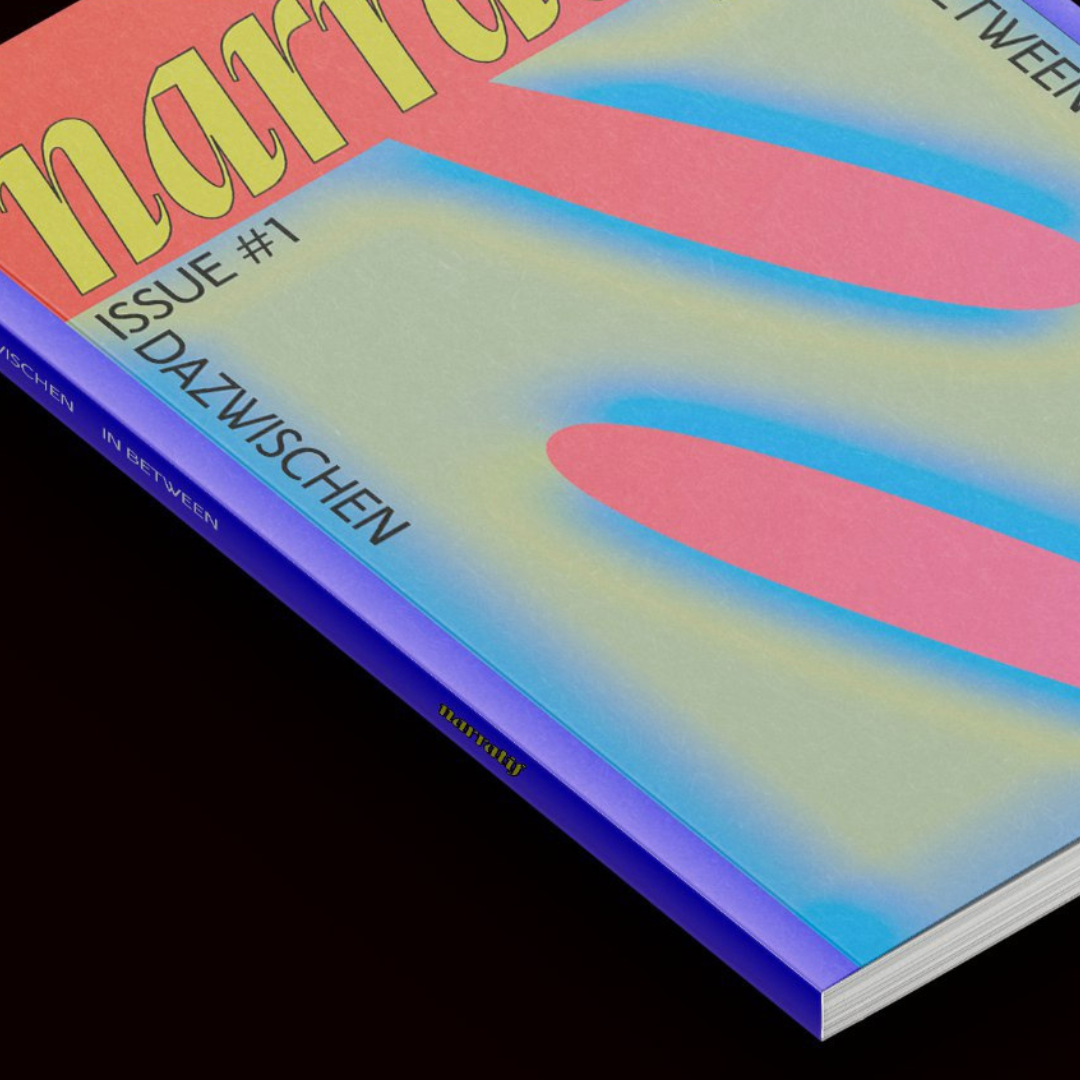 by Aditi Singh


---
RELEASE PARTY
NARRATIF Release Party Issue #1: Dazwischen / In between
Die erste Ausgabe des Magazins ist endlich fertig.
Wir sind happy, stolz, erleichtert und wollen mit Euch anstoßen.
Donnerstag,
08. Dezember 22
, im
mjut
(Lagerhofstraße 2, 04103 Leipzig).
The first issue of the magazine is finally ready.
We are happy, proud, relieved and want to toast with you.
Thursday, 8 december 22, at mjut (Lagerhofstraße 2, 04103 Leipzig).
TIMETABLE

19:30 Einlass | Doors
20:00-22:00 Lesung | Reading
22:00-00:30 Somali Vendetta + Mzngo b2b
00:30-03:00 Nasra (Femme Bass Mafia)
by Skor
---
Open Call

Als Projekt von Perspectives wird es ab Frühjahr 2022 die erste Ausgabe vom narratif Magazin geben.

Geplant sind 80 Seiten voller Texte, Fotos, Gedanken, Analysen und Portraits rund um das Thema:
Dazwischen / In between.

Jetzt suchen wir bis zum 31. Oktober nach Einsendungen!

Die Texte können in den eingesendeten Sprachen abgedruckt werden und bei Bedarf zusätzlich in Deutsch oder Englisch von uns übersetzt werden. Ziel ist es, ein neues Medium zu schaffen, um die vielseitigen Perspektiven und Narrative der Einsendenden abzubilden.


As a project of Perspectives, the first issue of narratif magazine will be published in spring 2022.

Planned are 80 pages full of texts, photos, thoughts, analyses and portraits around the topic:
Dazwischen / In between.

Now we're looking for submissions until October 31!

The texts can be printed in the languages submitted and, if required, additionally translated by us into German or English. The aim is to create a new medium to reflect the diverse perspectives and narratives of the senders.


Einsendeschluss
End of Open Call: 31st October 2021
---
Idee

Was wäre, wenn die Sachen, die wir aufschreiben oder zeichnen einen eigenen Platz bekommen?
Auf 80 Seiten abgedruckt?
Wir wollen in Grünau ein neues Magazin entstehen lassen.
Und mit Dir und deinen Ideen ein Team aufbauen.


Das Angebot ist vor allem für dich, wenn
a) du selbst oder einer deiner Elternteile nach Deutschland gekommen ist
b) du Deutsch nicht als Erstsprache gelernt hast
c) du dich als migrantisch/ Schwarz/ jüdisch identifizierst.
What if the things we draw and write about got their own place? Printed on 80 pages?
We want to create a new magazine in Grünau and have you and your ideas be a part of it.


This project should especially speak to you if
a) you or one of your parents came to Germany
b) German wasn't the first language you were taught
c) you identify yourself as migrant/ Black/ jewish.
Start: February 2021
In Kooperation mit
in cooperation with:

Völkerfreundschaft Grünau
Fragen und Wünsche? Schreib eine Mail an
magazin@heizhaus-leipzig.de

Questions and wishes? Write a mail to
magazin@heizhaus-leipzig.de.